Why Owning a Neighborhood Sub Shop is a Wise Choice
Iconic sandwich franchise helps entrepreneurs own the sub shops their communities love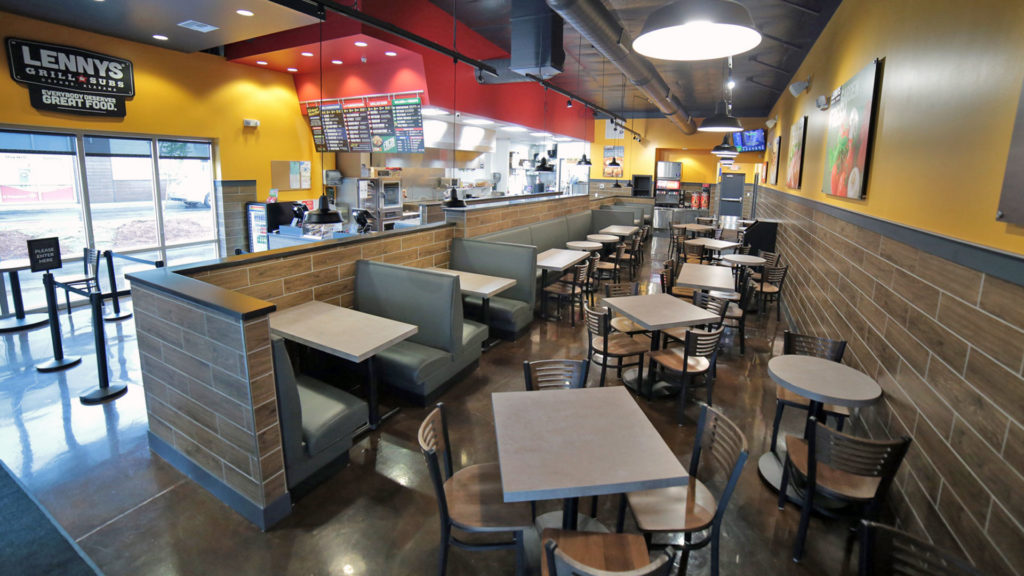 Food brings people together, and in towns throughout the U.S., there's no better example than the local sub shop where neighbors get together to grab a bite to eat. And that's exactly the experience Lennys Grill & Subs offers communities.
Since the first location opened in 1998, the iconic sandwich franchise has helped entrepreneurs own sub shops treasured by their customers, becoming meaningful parts of their community's everyday lives. Current franchisees report they have relationships with regular customers and their families.
Of course, one of the key components to a successful sub shop is authentic food and quality ingredients, and Lennys Grill & Subs has that covered, using expertly sourced foods, as well as local and regional ingredients
But our franchises also make a point of emphasis to treat customers like family and offer unmatched customer service with warm greetings, free drink refills and bussing tables so guests don't have to clean during their meal.
"Our focus on the guest is what really sets us apart in the fast-casual segment," says Charley Shin, Chief Executive Officer of Lennys Grill & Subs. "We noticed that customer service has fallen by the wayside in much of our industry, and we've decided to bring back that warm hospitality we used to expect when we decided to go out for a bite."
Whereas other restaurants and eateries are subject to the ups and downs of markets and trends, a neighborhood sub shop has proven time and again to never go out of style. For years, Lennys Grill & Subs has offered a tried and true path to owning a business that makes real roots in communities and service a product people truly love.
"Our guests choose us, even when they have many options because we make them feel like Lennys is their restaurant," Shin says. "When you combine this with our commitment to keeping our food quality at the highest in the industry, it makes for a winning investment opportunity for entrepreneurs."
There's no better time to pursue a career with Lennys Grill & Subs than now, with the $21 billion-a-year sub category seeing significant demand and growth. Despite all the economic challenges in the past year, sandwich and sub franchises in the U.S. saw a nearly 4% growth in 2021, according to IBIS World.
"There's no question that now is a great time to invest in a Lennys Grill & Subs franchise," Shin says. "The number one goal of this management team is to help our franchisees thrive and prosper. Our entire efforts to improve the customer experience by taking service back have reinvigorated our brand. We want to be the leader in this segment, and with our customer service and exceptional food, the future of Lennys is extremely bright."
Open a Lennys Sub Franchise In Your Community
For in-depth details about the Lennys franchise opportunity, download the free franchise report. You also can learn more by visiting the Lennys franchise research pages.