How Much Money Can I Make?
Lennys is a popular franchise that is actively seeking savvy entrepreneurs
The most common question that a serious entrepreneur will ask when investigating owning a franchise is, "How much money can I make?" At Lennys, we have helped dozens of entrepreneurs own a franchise and fulfill their dreams of small business and multi-unit ownership since becoming a franchise system in 2001.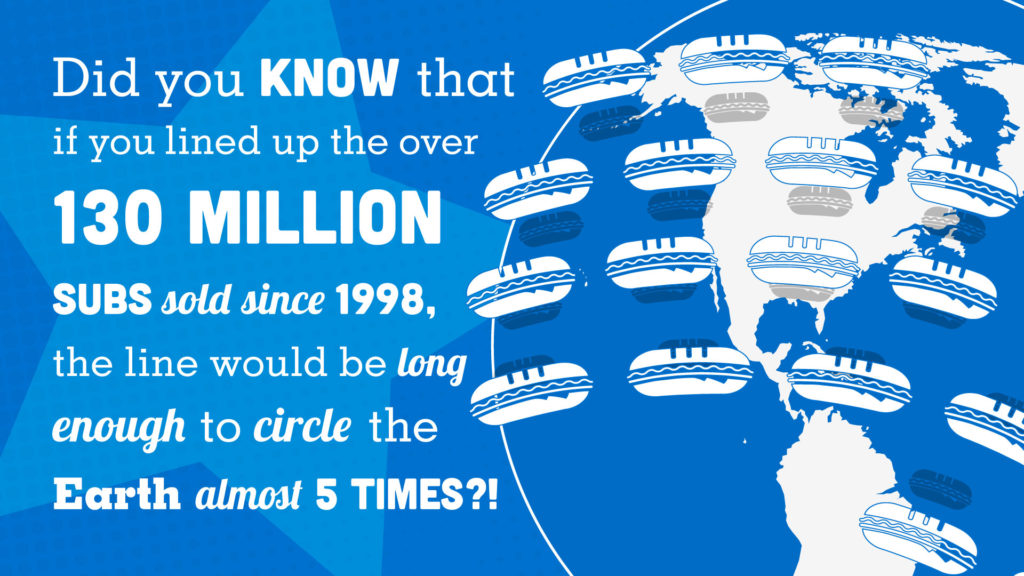 The total investment range to open a Lennys Grill & Sub franchise is $332,030 – $455,594, making owning a franchise such as Lennys a wise investment for experienced food operators, multi-unit owners, and first-time entrepreneurs. We believe a potential franchisee can succeed with our business model, bringing Lennys to new markets, delighting guests, and endearing them to our brand, our food, and our culture.
There are no guarantees in any business, and we believe with hard work, someone has huge potential to enjoy lasting success with Lennys Grill & Subs. We believe our franchisees have the potential to be among the most profitable sandwich franchises in the Southeast and South Central United States.
To learn more about how well our franchisees perform in their locations, please review item 19 of our most recent Franchise Disclosure Document:
| | | | | | |
| --- | --- | --- | --- | --- | --- |
| Type of Restaurant | Average Gross Sales | Median Sales | Range of Gross Sales | Number of Restaurants | No & % of Restaurants that Met or Exceeded Average |
| Airport | $2,045,163 | $2,045,163 | $2,045,163 | 1 | 1 / 100% |
| Strip Center | $780,590 | $736,875 | $225,870 - $1,674,903 | 37 | 17 / 46% |
| Strip Center Drive Thru | $657,437 | $619,220 | $348,176 - $1,004,915 | 3 | 1 / 33% |
| Free Standing | $960,852 | $889,412 | $835,393 - $1,157,670 | 3 | 1 / 33% |
| Free Standing Drive Thru | $1,014,026 | $636,096 | $605,609 - $1,677,978 | 5 | 2 / 40% |
| C-Store Drive-Thru | $688,172 | $688,172 | $688,172 | 1 | 1/ 100% |
| All | $830,802 | $742,654 | $255,870 - $2,045,163 | 50 | 21/42% |